Patrick J. McEnany
Co-Founder, Chairman, President and Chief Executive Officer
Patrick J. McEnany has been Chief Executive Officer and a director of Catalyst since its formation in January 2002. In 2006 he became Chairman, President and Chief Executive Officer. From 1991 to April of 1997, Mr. McEnany was Chairman and Chief Executive Officer of Royce Laboratories, Inc. From 1997 to 1998, after the merger of Royce into Watson Pharmaceuticals, Inc., Mr. McEnany served as President of the wholly-owned Royce Laboratories subsidiary and Vice President of Corporate Development for Watson Pharmaceuticals, Inc. From 1993 through 1997, he also served as Vice Chairman and Director of the National Association of Pharmaceutical Manufacturers. He currently serves on the Board of Directors for the Jackson Memorial Hospital Foundation.
Patients and Biopharma: Trusted Partners in Fighting Rare Diseases
By Patrick J. McEnany
Co-Founder, Chairman, President and Chief Executive Officer
Catalyst Pharmaceuticals
Significant advances have been made in fighting rare diseases over the past decades. In the 10 years prior to the passage of the Orphan Drug Act in 1983, fewer than 10 drugs for rare diseases were approved by the U.S. FDA. Since then, an estimated 400 rare-disease therapies have been approved. In 2014, rare diseases comprised more than 40 percent of the 41 new drugs approved by the FDA – the highest number since the Orphan Drug Act was introduced. The FDA continues to invest heavily in research of treatment for rare diseases, spending about $14 million annually on clinical trials through the Orphan Products Grants Program.
Despite this progress, there are still no treatments for the vast proportion of the more than 7,000 known rare diseases and conditions in the US. As a result, there remains a significant medical and economic burden on more than 30 million Americans afflicted by a rare disease – about one in 10 people, many of them children. Clearly, those in the rare disease community are a largely underserved population with a huge unmet need in available therapies.
Partnerships between pharmaceutical companies and patient advocacy groups hold the key to closing the rare-disease treatment gap. According to the National Organization for Rare Disorders (NORD), more than 260 dedicated rare disease organizations comprise their patient advocacy network. Rare Disease Day, founded by the European Organization for Rare Diseases
(EURODIS) in 2008 and launched a year later by NORD, grows larger every year because of the continuing participation of a diverse group of advocates and pharma company sponsors. Their mutual commitment to improving patient care is the foundation for collaborative innovation in rare-disease education and research.
A Shared Mission
Patient advocates are passionate, knowledgeable activists who raise disease awareness among the medical community, policymakers, and government regulatory agencies. Patient advocacy played a critical role in passing the Orphan Drug Act, and continued efforts more than three decades later led to the 21st Century Cures Act in 2016. Many rare-disease advocates serve as "patient ambassadors," connecting with other patients in the community and sharing their experiences about daily living and treating the disease. Many advocates volunteer for clinical trials of investigational therapies with potentially serious side effects, or enroll in placebo-controlled studies where they may potentially not receive active treatment. These brave individuals are willing to take tremendous risks so that others may benefit.
For their part, biopharmaceutical companies provide financial and scientific resources that drive the discovery of innovative rare-disease therapies. But their commitment goes beyond research, extending into patient advocacy. Companies regularly engage their own patient ambassadors who advise on key decisions and processes to ensure patients' needs are incorporated during drug and clinical trial development, and that there is enough access to safe and effective medicines. There also are examples of industry-advocacy partnerships that advance research and treatment for rare diseases. In 2015, the US Hereditary Angioedema Association (HAEA) and four corporate partners pledged a total of $4.6 million to start the US HAEA Angioedema Center at UC San Diego. This first-of-its-kind institution offers comprehensive medical care to people with hereditary angioedema (HAE), a rare, debilitating swelling disorder that can affect people at any age, but usually manifests in children.
At Catalyst Pharmaceuticals, we actively seek working partnerships with rare disease organizations. For example, we gave an educational grant to Global Genes, a leading rare disease advocacy group, so they could start a web site for people with Lambert-Eaton myasthenic syndrome (LEMS), a rare neurological and neuromuscular disease that can impair patients' quality of life, both physically and emotionally. The grant also supported local "meetup" events which offer a forum for LEMS patients, caregivers, advocates, and medical experts to exchange practical information and discuss priorities for research, education, and clinical care.
Lessons in Advocacy
Pharma industry-patient organization partnerships are expected to become even stronger in the coming years. Still, there are some challenges that are testing this relationship. Despite growing efforts by pharma to incorporate patient advocates' voices into clinical trials and drug development, there is still the perception among some that pharma is concerned more about profits than patients. Another challenge is maintaining the delicate balance between collaboration and independence; industry must remember to always act as a resource for patient advocates without being unduly intrusive or influential. Companies can refer to industry guidelines for patient outreach and engagement, which are published in the Biotechnology Innovation Organization (BIO) Guiding Principles for Interaction with Patient Advocacy Organizations and the Pharmaceutical Research and Manufacturers of America (PhRMA) Principles on Interactions with Patient Groups.
Moving forward, there are several ways that pharma can demonstrate long-term commitment to supporting the rare disease community. Leveraging our relationships with therapeutic experts, we can serve as a conduit for information-exchange between rare-disease patients and healthcare professionals who understand the unmet medical needs and unique challenges of this community. We can arrange for care-management services to educate patients on administering medications and managing side effects. We can fund educational resources for rare-disease advocacy groups, as well as provide logistical support for fundraising and awareness-raising activities. For all of these initiatives, the key is for both stakeholder groups to openly communicate about their roles, expectations, and objectives.
Building the Relationship in an Evolving Landscape
As we set our sights on the next wave of patient advocacy, pharma companies and patient organizations have a tremendous opportunity to fulfill our joint mission of empowering patients with rare diseases. We are partners in long-term scientific investment, and the constructive relationships between us can truly improve the lives of rare-disease patients and their loved ones. As the biopharmaceutical industry continues to engage and collaborate with advocates who are leading the fight against rare diseases, it is critical to keep patient well-being at the core of our efforts.
Source: Life Science Leader
Philip H. Coelho, Founder and Chief Technology Officer (CTO)of Thermogenesis Corp., is an engineer and inventor, educated at the University of California, Davis, where he specialized in thermodynamics and machine design. He holds more than 40 U.S. patents related to cell selection, cell cryopreservation, cell washing, automated cryogenic freezing and storage of cells and harvesting clotting proteins from blood. As Founder, Chairman and CEO of Thermogenesis Corp., Mr. Coelho developed the Thermoline ultra rapid blood plasma freezer and thawer; the CryoSeal automated system for preparing fibrin sealant from a surgical patient's blood; the BioArchive robotic system for controlled-rate freezing and cryogenically archiving units of hematopoietic stem and progenitor cells (HSPCs) derived from placental/cord blood; and the AutoXpress System, which automates harvesting of HSPCs from cord blood into a 25 ml dual-compartment freezing bag. The BioArchive and AutoXpress Systems have established the highest quality GMP standards in cord blood processing and banking worldwide. Mr. Coelho retired from Thermogenesis Corp in August 2007. In 2009, Mr. Coelho co-founded SynGen Inc., and began the development of programmable systems that improve the speed and efficiency of the isolation and capture of purified stem, progenitor and immune cells residing within peripheral or placental/cord blood, bone marrow aspirate and leukapheresis. In July 2017, SynGen merged with Thermogenesis Corp, now a subsidiary of Cesca Therapeutics, and Mr. Coelho accepted the position of CTO in the combined company. He is now leading the development of CAR-TXpress, an automated method of manufacturing therapeutic doses of CAR T-cells in a functionally closed cell processing system. Mr. Coelho has been a member of the Catalyst Board of Directors since October 2002.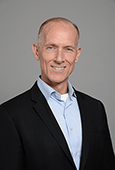 Richard J. Daly joined the Catalyst Board of Directors in February 2015. He currently serves as the Chief Operating Officer for BeyondSpring Inc., a global, clinical-stage biopharmaceutical company developing innovative immuno-oncology cancer therapies. Previously, from 2016 he was Chairman and CEO of Neuralstem, Inc. Until October 2014, Mr. Daly served as President of AstraZeneca US Diabetes, where he led all commercial and medical plans and objectives for a $1.2 billion, 3,000-employee division, including the successful launch of an orphan/rare disorder drug, Myalept, for lipodystrophy. From 2011 through 2013, Mr. Daly served as a Co-Founder of, and an investor in, Sagepath Partners, a company providing the pharmaceutical industry with outsourced commercial services. From 2008 to 2011, Mr. Daly was employed by Takeda N.A., the North American subsidiary of Takeda Pharmaceuticals, serving first as Vice President, Integration, leading a 6,500-person commercial/R&D merger between TAP Pharmaceuticals and Takeda N.A., then as Executive Vice President of Takeda N.A., with commercial responsibility for all businesses in the Americas. From 2006 to 2008, Mr. Daly served as the Vice President, Commercial Strategy for TAP Pharmaceuticals, a joint venture between Takeda Pharmaceuticals and Abbott Labs. In 1998, Mr. Daly was a founding member of the leadership team of Takeda Pharmaceuticals N.A., serving initially as the Senior Director of Marketing. Between 1998 and 2006, Mr. Daly took on roles of increasing responsibility culminating in his appointment as Senior Vice President, Marketing (2001-2006). Mr. Daly received his bachelor of science degree in microbiology from the University of Notre Dame in 1983 and his MBA from the Kellogg School of Management, Northwestern University in 1998.
Donald A. Denkhaus joined our Board of Directors in February 2015 and currently chairs the Audit Committee of our board. Since 2005, Mr. Denkhaus has been Chairman and Chief Financial Officer of The Kitchen, LLC, a company providing language dubbing and subtitling services to the television industry. From 1970 through 2002, Mr. Denkhaus, who is licensed as a certified public accountant, worked for Arthur Andersen LLP, a global professional services organization, where he was an audit partner for twenty-two years and held numerous leadership positions, including as head of Andersen's South Florida audit practice and, from 1998 through 2002, as Audit Practice Partner responsible for Andersen's offices in Florida and Puerto Rico. From 2010 to 2013, Mr. Denkhaus was Chair of Nuovo Biologics, a privately held biotech company currently seeking FDA approval of an antiviral drug, and, from 2004 until its sale in 2009, Mr. Denkhaus served on the Board of Directors and as chair of the audit committee of Noven Pharmaceuticals, a publicly traded specialty pharmaceutical company focused on women's health and psychiatry. Mr. Denkhaus received an MBA with a major in finance from the University of Maryland and a bachelor's degree in business administration with a major in accounting from Kent State University.
Charles B. O'Keeffe
Lead Independent Director
Charles B. O'Keeffe is Professor, Pharmacology, and Epidemiology & Community Health, at the Virginia Commonwealth University School of Medicine (VCU). Mr. O'Keeffe joined VCU after retiring as President and CEO of Reckitt Benckiser Pharmaceuticals, Inc. Mr. O'Keeffe has led a distinguished career in the pharmaceutical industry and government. He served as President of Pharmaceutical Services Inc., and President of Washington Reference Laboratories. He has served in the White House for three presidents—as advisor, special assistant for international health and deputy director for international affairs in the Office of Drug Abuse Policy—and has served on US delegations to the World Health Assembly and the UN Commission on Narcotic Drugs.
David S. Tierney, MD, currently serves as CEO of Icon Biosciences Inc., a privately held ophthalmic drug delivery company. Previously, Dr. Tierney served as President and Chief Operating Officer (and a member of the Board of Directors) of Oceana Therapeutics, Inc., a private specialty pharmaceutical company, from the organization of the company in 2008 until the sale of the company to Salix Pharmaceuticals, Ltd., in December 2011. Dr. Tierney also served as Chief Executive Officer and a director of Valera Pharmaceuticals, Inc., until it was acquired by Indevus Pharmaceuticals, Inc., in April 2007. From January 2000 to August 2000, Dr. Tierney served as President of Biovail Technologies, a division of Biovail Corporation, a Canadian drug delivery company, where he had responsibility for all of Biovail's research and development and regulatory and clinical activities. From March 1997 to January 2000, Dr. Tierney was Senior Vice President of Drug Development at Roberts Pharmaceutical Corporation, with responsibility for all research and development activities, and overall responsibility for drug development, medical affairs, world¬wide regulatory affairs and chemical process development, as well as being part of the executive management team. From December 1989 to March 1997, Dr. Tierney was at Élan Corporation in a variety of management positions. Dr. Tierney received his medical degree from the Royal College of Surgeons in Dublin, Ireland, and subsequently trained in internal medicine. Dr. Tierney also serves on the Board of Directors of Kempharm, Inc.
Lessons in Advocacy
BIO GUIDING PRINCIPLES FOR INTERACTION WITH PATIENT ADVOCACY ORGANIZATIONS
PhRMA Principles on Interactions with Patient Organizations